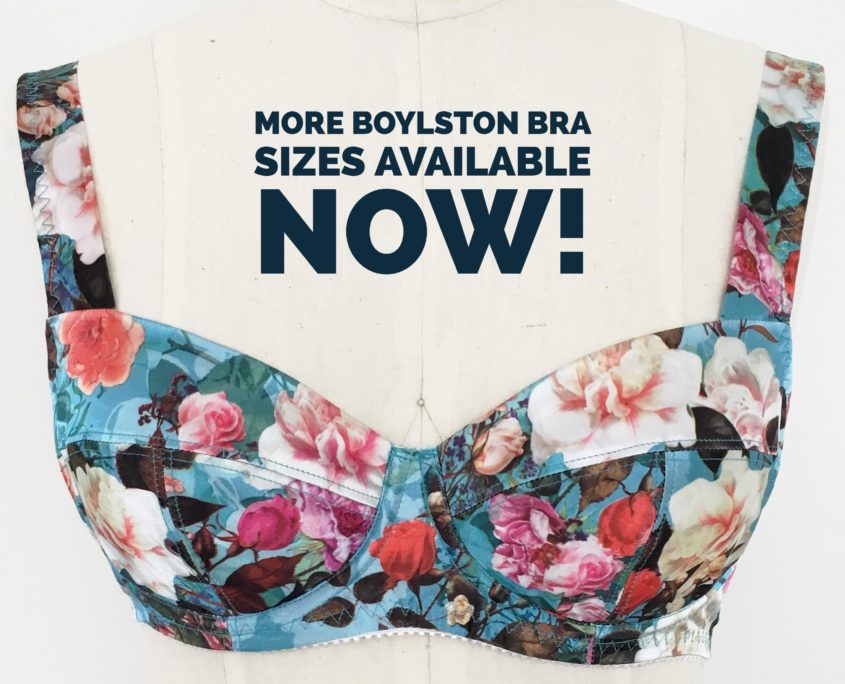 Like the Marlborough bra, the Boylston bra is now available for DDD to J cup sizes!
Once again, the new size range is a separate pattern because grading sizes above DD is quite different than grading sizes below DD and there were also a few necessary changes to the pattern to get the same styling, lift and shaping for the new size range.
To refine the fit and grading for the new size range, I was once again very fortunate to have the support of some amazing fit models including Jenny from Cashmerette! Jenny tried on nearly a half dozen variations of the Boylston bra to find the perfect fit. (By the way, I recommend checking out her patterns which are available by cup size!)
For your reference, below is a sister size chart for the new pattern. You can read my post about how to enlarge the band of the bra to reach those sister sizes in gray on the table below.
Happy bra making everyone!