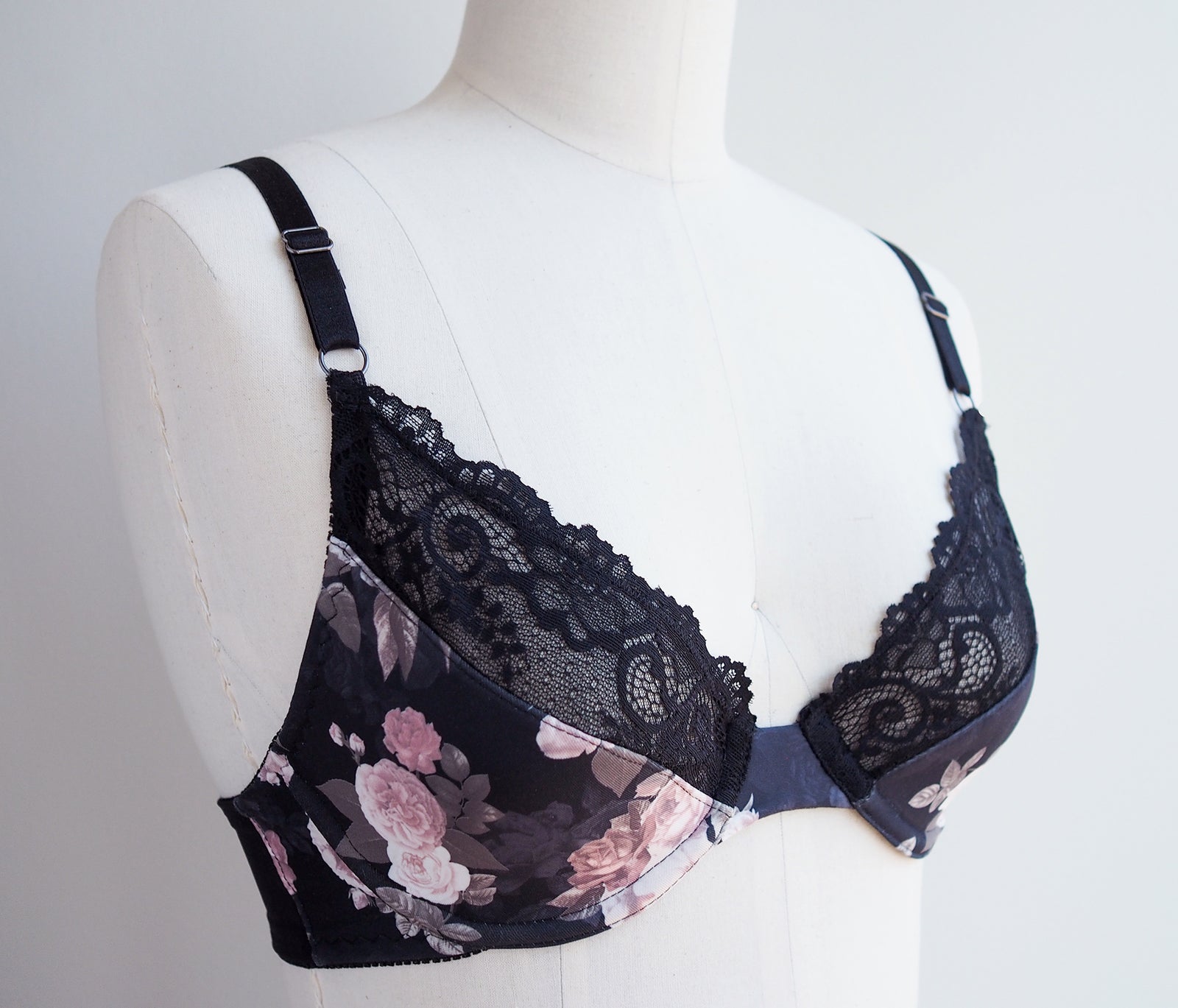 Introducing the Lansdowne bra sewing pattern!
The Lansdowne is our cleavage enhancing, plunging underwire bra. The outer cup works like a super power bar, moving the breasts toward the center of the body.
To complete the cleavage enhancing effect, the inner cup is cut straight down from the strap point to the low bridge at the center front.
There are a lot of different ways you can sew up this bra, including creating a push up effect by adding bust boosting foam "cookie" to the outer cup or simply using cut-and-sew foam for the cups. You can be sure that I will be posting tutorials with all the details on the blog!
As with our recent bra sewing patterns, the Lansdowne bra will only be available for A to DD cups in size 30 to 40 bands. See our chart of sister sizes if you are looking for additional sizes.
To make it even easier to make your own Lansdowne bra, we worked with Tailor Made Shop to put together some special bra making kits for this pattern. I am really excited to be offering these new silk charmeuse kits in peach and black.
We also brought back two popular floral charmeuse prints to make kits for this pattern release. Pre-orders for all kits starts today and continues until August 22. Kits will ship between August 27 and August 29. As always, only have a limited number of kits in each colorway so get your favorites while you can!
I hope you enjoy the Lansdowne bra pattern as much as I do! Be sure to tag your makes with #LansdowneBra and #OrangeLingerie so I can find them all. I love seeing everyone's unique version of our sewing patterns!